SSC CGL\CHSL\CPO\UDA\CDS - Advanced Maths Special
4.7 (10 Users)
Govt. Job Exams , Maths
Board: SSC , Language: Hinglish
Mode- Online
Videos- 26
Validity- Till 31 Mar 2020
Language- Hinglish
No. of Views- Unlimited
WHAT WILL I LEARN?
SSC\CGL\CRSL\CPO\UDA\CDS - Advance Maths video lectures.
Understand all concepts of Advance Maths exam.
Q&A session with your teacher.
Curriculum
MATHS SPECIAL FOR SSC CGL/CPO/CHSL -ABOUT THE COURSE & SYLLABUS
TRIGONOMETRY (त्रिकोणमिति)
LEC.-02

LEC.-03

LEC.-04

LEC.-05

LEC.-06

LEC.-07

LECTURE-08

LECTURE-09

LEC.-10

LECTURE-11

LECTURE-12

LECTURE-13

LECTURE-14

LECTURE-15

LECTURE-16

lecture-17

LECTURE 18

LECTURE-19

LECTURE-20- HEIGHT AND DISTANCE PART-1

HEIGHT AND DISTANCE PART-2

Untitled Lecture

Topic Name
GEOMETRY
LECTURE-01

LECTURE-02

LECTURE-03

LECTURE-04

LECTURE-05

LECTURE-06

LECTURE-07

LECTURE-08

LECTURE-09

LECTURE-10
About Deepak dhama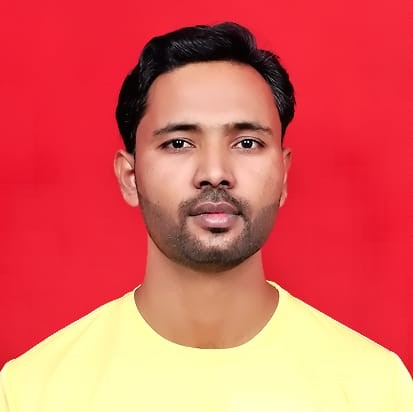 Deepak dhama
Job Preparation | SSC/Defence/Banking/Teaching Exams | 5+ Years of Experience. Deepak Sir has cracked SSC (CPO) two times and has been teaching in many renowned institutes for these past few years. He has taught in Chanakya Academy, Pioneer Academy, KD Campus, Paramount etc.
If you have any doubts about how to get and access this course,watch this video.
Student's Feedback
{{ feedback_data.time }}
{{ feedback_data.name }}
{{ feedback_data.message }}
997
399
Includes 18 % GST
Mode- Online
Videos- 26
Validity- Till 31 Mar 2020
Language- Hinglish
No. of Views- Unlimited